Let's bring focus back to Barrie's City Council
Back On Track And Back To Work
No more games. Barrie needs a councillor who will step up, give direction, and hold council accountable for providing responsible oversight and governance and delivery of essential municipal services.
So much more could be getting done at Barrie City Hall. With your support, we can make that happen.
I Want
A Lawn Sign
To Volunteer
To Donate
Ward 8 Residents and Barrie Deserve:
S

pecific

M

easurable

A

ttainable

R

elevant

T

imely
goals for responsible development in our growing city.
Experience Brings Insight
Part Of Barrie's Business Community For Over 16 Years
Being a member of Barrie's business community allows me to bring fiscal understanding, leadership, and management to council.
6 years as Vice President on Tourism Barrie's Executive Board
Throughout my time, I helped to guide Tourism Barrie through two of the biggest changes the industry has ever seen: implementation of the Municipal Accommodation Tax and Covid-19.
12 Years As A Judge For The Committee Of Adjustment.
I help to steer the growth of a quickly growing community, balancing the environment, money, and people. I developed a reputation of doing what was right, what was best, not always what the township wanted.
Member Of The Trillium Woods Elementary School Parents Committee.
Worked on countless projects solving problems while maintaining the positivity and trust of both fellow parents and students throughout the Covid-19 pandemic.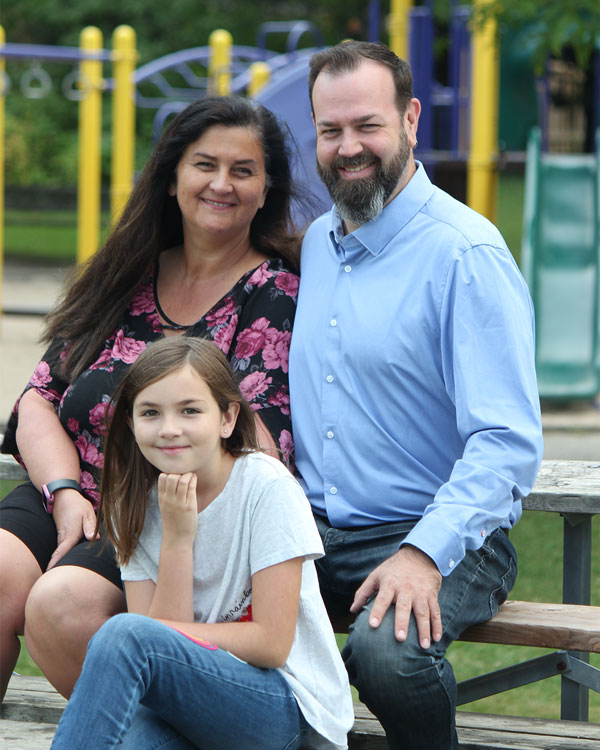 In grade four, I did a project on municipal politics and have loved it ever since. It has always fascinated me, the idea of helping to shape a city by representing the people. In the past I have been asked to run and was not able to, but this election I really felt I had to, and so I filed on the first week to represent Ward 8.
As a business owner, I get the opportunity to talk with people and other business owners; they are all worried. As a husband and father, I look into my wife and daughter's eyes and see the future. I notice the growth that Barrie has had and is continuing to have and realize it must be SMART. It is time to get Back on track, back to work!
We need to refocus council. Focus on running the city, focus on getting back to business. I'm a team player who can work with other members of council to get things done.
Make sure you're on the voter's list:
Once you are on the list, you will receive a Voter Information Card in early October. When voting, bring that card and a piece of ID, showing your address.
October 20th, 21st, 22nd, 2022
Election Day, voting closes at 8pm.
Talking to family, friends, and neighbours about me.
Liking, sharing, and commenting.
Work is always more fun with a friend.
Showing love with a lawn sign.
Small or big, everything helps.
Most of all, your vote matters!